DOST-PCHRD highlights health innovations in biotech week 2022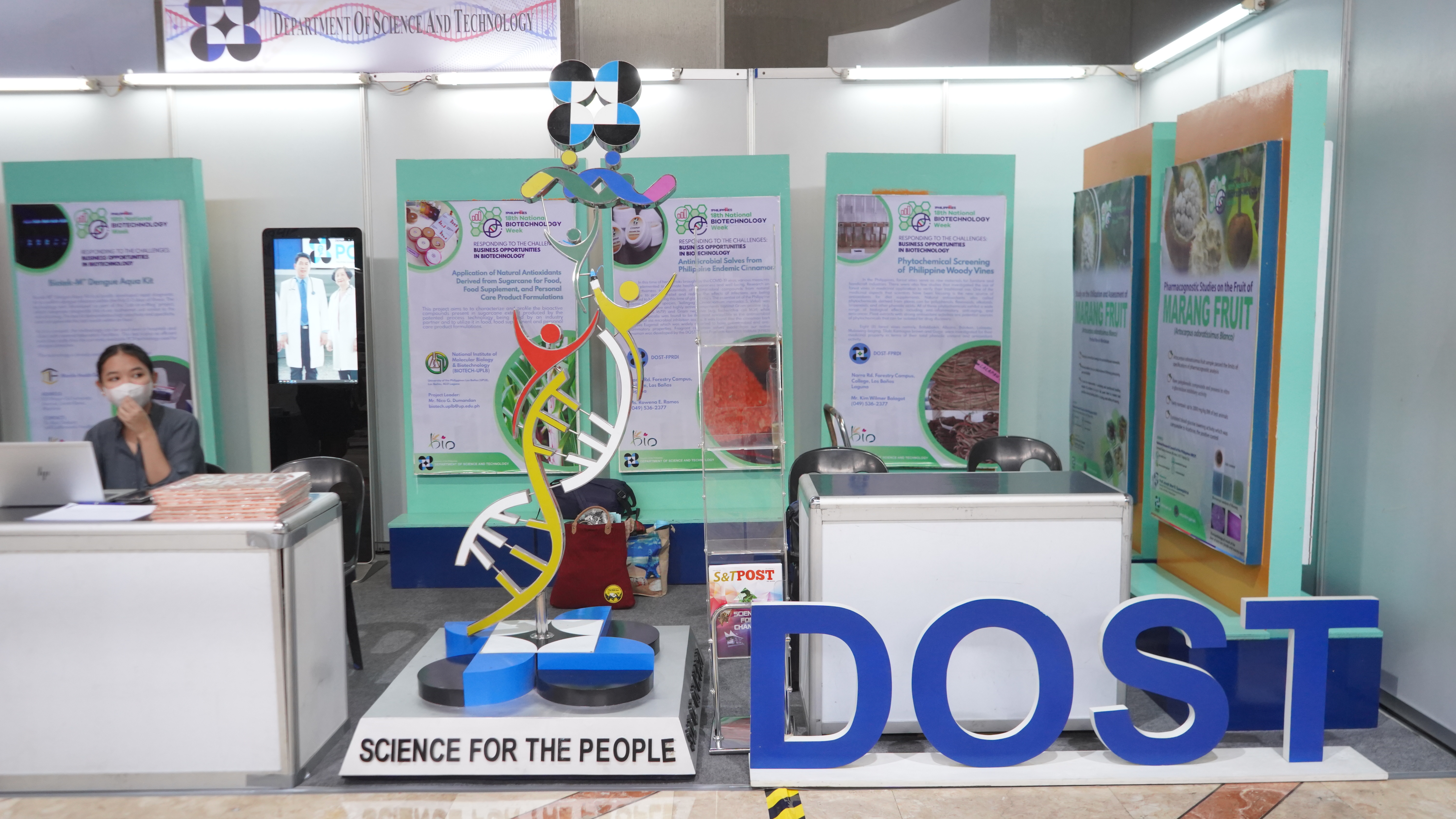 In celebration of the 18th National Biotechnology Week (NBW), the Department of Science and Technology-Philippine Council for Health Research and Development (DOST-PCHRD) showcased its health research projects and technologies through webinars and exhibits on 21-25 November 2022 at the Philippine Trade Training Center, Pasay City.
With the theme, "Responding to Challenges: Business Opportunities in Biotechnology," the DOST-PCHRD highlighted biotechnologies generated for medical and health applications by hosting the HeaRT Report: Overcoming HIV through Biotechnology and HeaRTNovation: Advancing Technology Transfer in Biotechnolgy on 22 and 24 November, respectively.
Attended by more than 200 participants from Zoom and 1,900 from Facebook live, the HeaRT Report aimed to inform participants on how health R&D can help fight the burden of HIV in the country. The webinar featured three biotechnology in health studies, namely: Development of HIV Disease Models and in vitro Investigation of HIV-related Neurocognitive and Metabolic Complications; Development of Paper-based Diagnostic Kit for HIV Drug Resistance using Recombinase Polymerase Amplification; and An Overview of the HIV situation in the Philippines.
On the other hand, the HeaRTNovation aimed to provide a platform for discussion of the challenges, opportunities, and best practices researchers can adopt in commercializing biotechnology outputs. Attended by 267 participants from Zoom and 1000 users from Facebook live, the webinar featured Biotek-M Dengue Aqua Kit and GenAmplify COVID-19 rT-PCR Detection Kit which were also displayed at the physical exhibit along with other government agencies.
"The DOST regards biotechnology as an important field and an instrument in developing solutions to our most pressing needs, especially in healthcare. In fact, numerous innovations we have supported and have applied the concepts of biotechnology in the process of scientific research, as well as in the means of developing health technologies," says DOST Secretary Renato Solidum.
Celebrated every year by virtue of Presidential Proclamation No. 1414, the NBW enjoins the collective efforts of eight Philippine government executive departments (Interagency Committee – IAC) namely: Department of Environment and Natural Resources, Department of Science and Technology, Department of Agriculture, Department of Education, Department of Local and Interior Government, Department of Health, Department of Trade and Industry, and Commission on Higher Education.
A replay of the HeaRT Report may be accessed through this link, while the HeaRTNovation may be rewatched here.