PCHRD partners with PSHS for the 2nd installment of the PCHRD-PSHS Science Immersion Program
Seventeen Grade 11 and 12 students from the Philippine Science High School (PSHS) CALABARZON Regional Campus, and one from PSHS Main Campus joined the second Science Immersion Program (SIP) hosted by the Philippine Council for Health Research and Development (PCHRD) through its Research and Development Management Division (RDMD).

The Council offered a two-week mentorship through an on-site setup, exposing the students to the ongoing health research and initiatives in the country. They were encouraged to pursue future careers in S&T through lectures and facility visits to different PCHRD research partners. To jumpstart the students' interest in health R&D, the six S&T Fellows from RDMD delivered lectures on formulating a good research proposal during their first week with the Council: stating a good research problem, writing a review of literature, identifying study variables, drafting a conceptual framework, preparing a research design and the methodology, making plans for data collection, analysis and presentation, and finally, putting all these together to create a research proposal. The fellows also gave lectures on the foundational concepts used in their respective programs. They shared their personal S&T journeys and mentored the students in the hopes of inspiring and encouraging them to pave their own path in health research. 
This year, instead of requiring students to choose different tracks, the Council decided to give them a complete look at all the different priority areas of health research, focusing on all ten R&D programs of PCHRD: Omic Technologies for Health, Diagnostics, Tuklas Lunas or Drug Discovery and Development, Functional Foods, Nutrition, and Food Safety, Re-emerging & Emerging Diseases, Disaster Risk Reduction & Climate Change Adaptation in Health, Mental  Health Research and Development, Biomedical Engineering for Health, and Digital and Frontier Technologies for Health.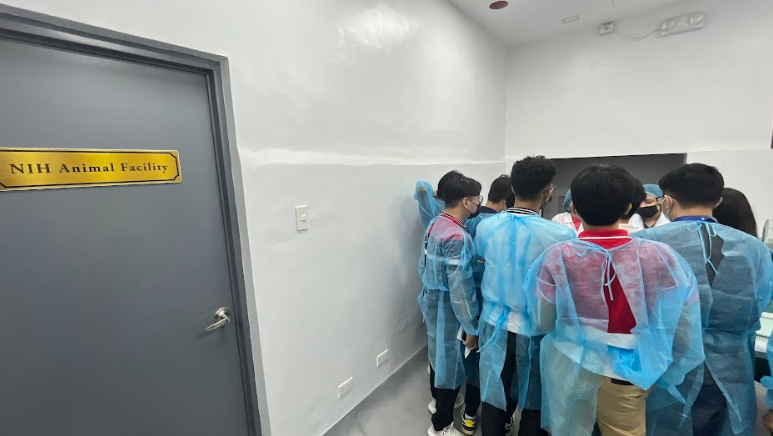 Facility visits with the following PCHRD partner-proponents were done to showcase the different laboratories and projects supported by the Council: Philippine Genome Center (UP Diliman), Synthetic Microbiology Laboratory of the National Institute of Molecular Biology and Biotechnology (UP Diliman), Mammalian Cell Culture Laboratory of the Institute of Biology (UP Diliman), UP–NIH Animal Facility (UP Manila), UP Surgical Innovation and Biotechnology Laboratory (SIBOL, UP Manila), TOMASInno (UST), and Biomaterials and Tissue Engineering Laboratory (DLSU). The students were also able to visit DOST Research and Development Institutes: Food and Nutrition Research Institute (FNRI), and the Industrial Technology Development Institute (ITDI), which hosts the laboratories of the Virology and Vaccine Institute of the Philippines, the Environmental Biotechnology Division, the Food Processing Division – Modular Multi-Industry Innovation Center, and the Halal Food Facility. Lastly, the students were inspired by the nation's scientist-academicians as they toured the NAST Museum Heritage Center – Order of the National Scientists, and was toured by one of NAST's Outstanding Young Scientists of 2023, S&T Fellow Dr. Albert Remus R. Rosana at the DOST Wellness Garden.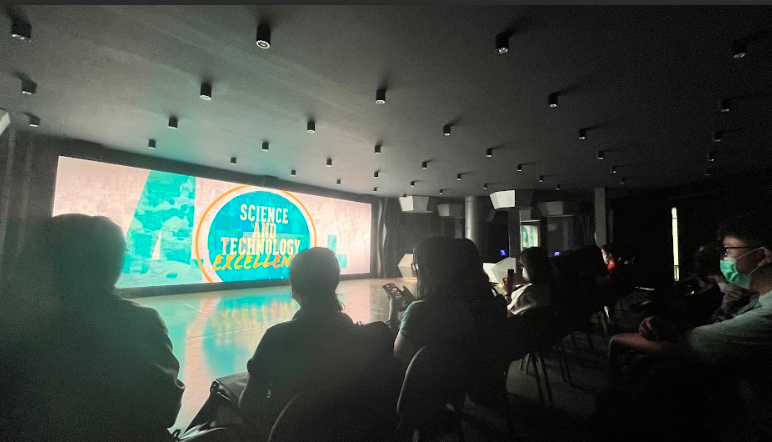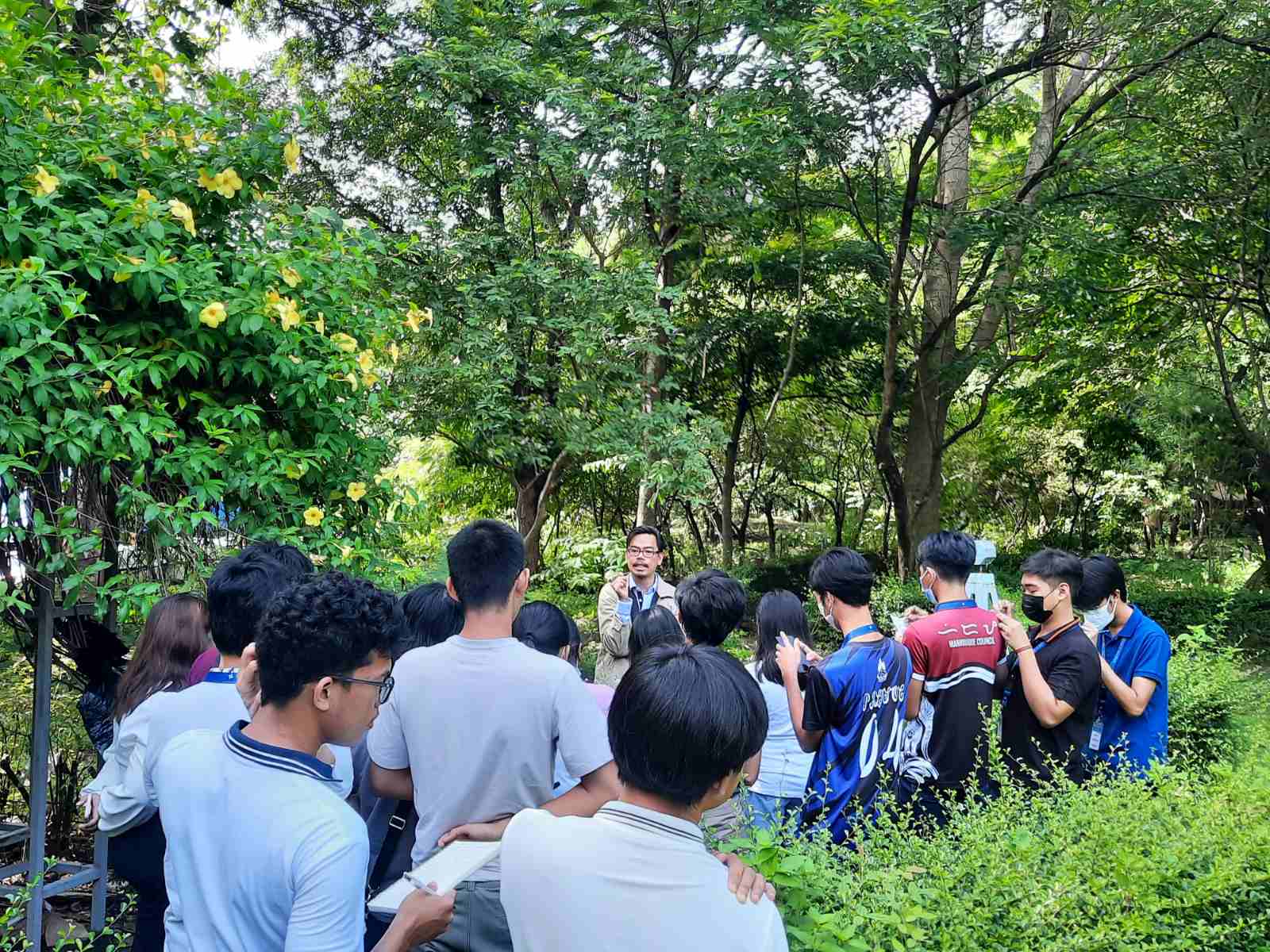 The culminating activity of the students was a capsule proposal defense held on July 17, 2023. S&T Fellows Dr. Phoebe Nicole G. Perez, Dr. Ma. Neda A. Catalma, and Dr. Sarah Jane A. Jimenez served as mentors and panelists to the six groups that presented topics ranging from diagnostics, therapeutics, and medical devices. This was followed by a closing ceremony held at the DOST Executive Lounge last July 18, 2023, graced by PCHRD Executive Director Dr. Jaime C. Montoya, RDMD Chief Mr. Paul Ernest N. de Leon, and RDMD Supervising Science Research Specialist, Ms. Melissa C. Bulao. An inspiring message to the students was delivered by one of the RDMD Project Managers, Mr. Jemuel Joshua Z. Austria, to encourage them to pursue a career in health R&D.

In his opening remarks, Dr. Montoya said that the activities were conceptualized to help the students plan their future research topics and their careers.
"These activities were planned with the PCHRD's 10 research priority areas in mind, to ensure that the students are exposed to as many inspiring stories and lessons as possible. We certainly hope that we were able to emphasize to our beloved students that health is not merely the absence of disease but a state of complete physical, mental and social well-being," Dr. Montoya stated.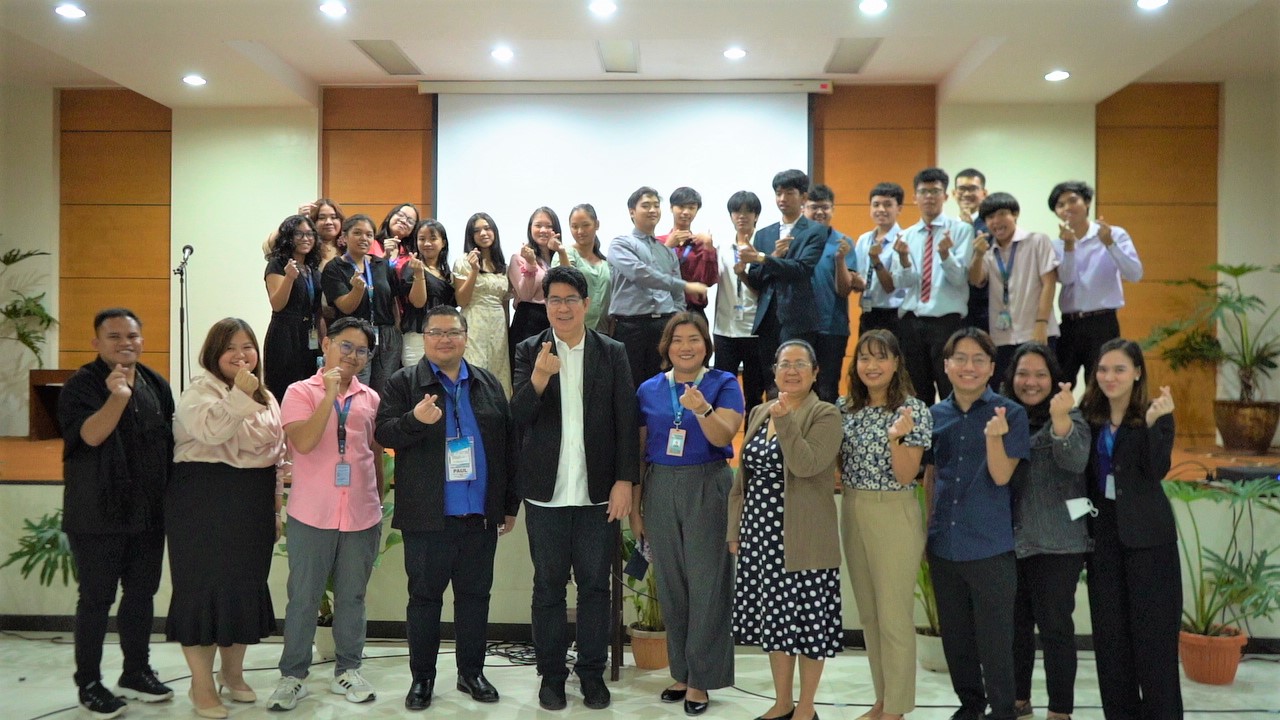 Mr. de Leon expressed his gratitude to the students for choosing the Council as their training grounds in science, technology, and research in health.
"We, your mentors, and future colleagues in PCHRD are thoroughly impressed and in awe of your dedication and your boundless potential as young scholars and future scientists of our country. We hope you always remember to serve the people with excellence and integrity and to pay it forward by training and helping the next generation," said the RDMD chief.
As a feedback to the program, a student stated that the activities during the immersion program "fostered learning and overall prioritized the wellbeing of the students while at the same time encouraging curiosity and giving value to services developed by Filipinos for the Filipino people."
The SIP is a regular summer activity organized by the PSHS that aims to develop science research laboratory skills among their students, as well as help identify and formulate research problems for their future research work. It is an avenue for some students to strengthen their interests and others to rediscover their passion for science and technology.