DOST-PCHRD-supported stroke rehabilitation invention AGAPAY Project obtains first International Patent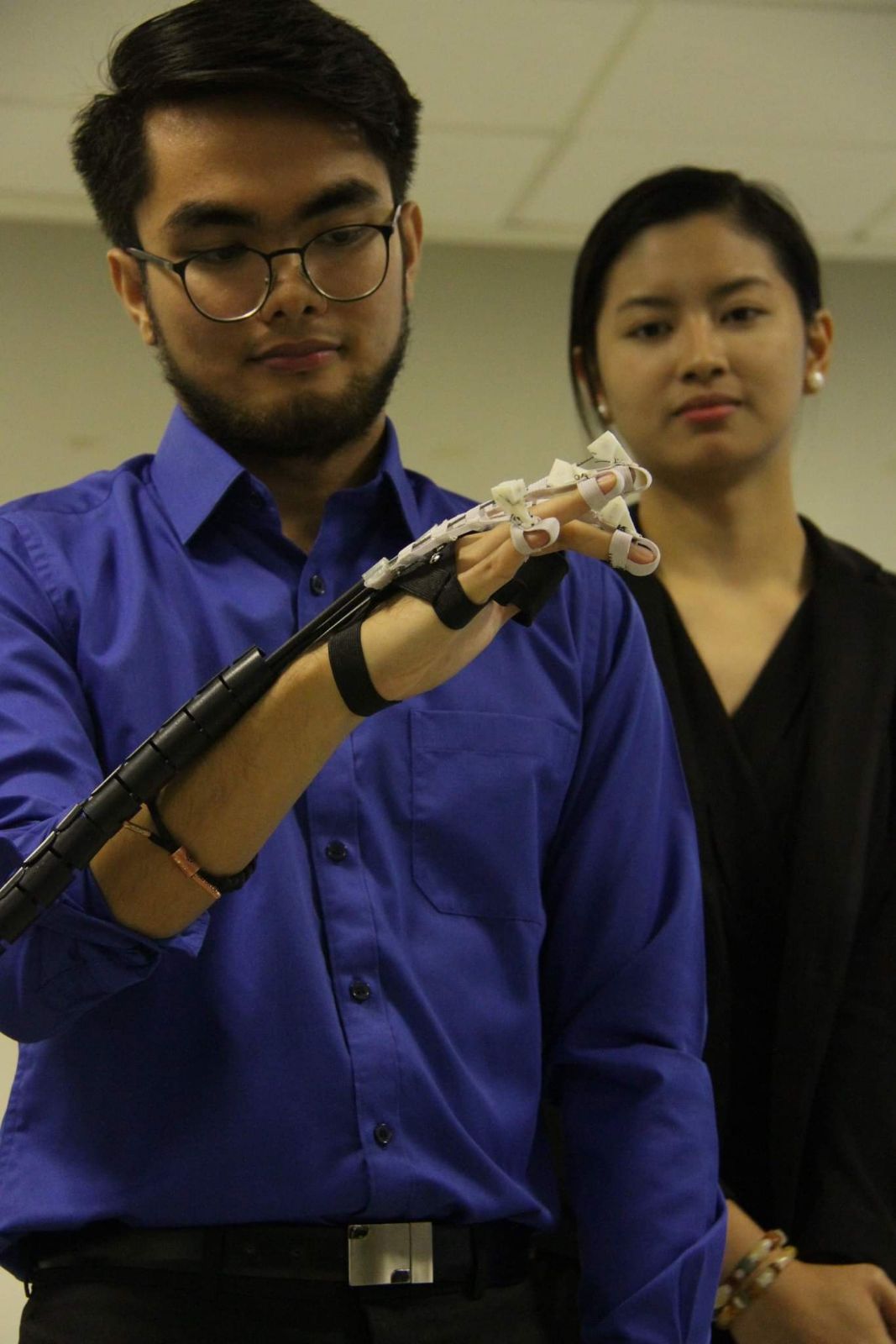 Developed with support from the Department of Science and Technology – Philippine Council for Health Research and Development (DOST-PCHRD), the Filipino invention AGAPAY for upper extremity rehabilitation received its first international patent last January 11, 2023.
Implemented by the De La Salle University – Institute of Biomedical Engineering & Health Technologies (DLSU-IBEHT), the AGAPAY project  seeks to aid the motor rehabilitation and physical therapy of stroke and injured patients. The application for the invention was filed in May 2021 with  the support from the DOST-Technology Application and Promotion Institute (TAPI).  
The latest prototype of the device is activated using high power direct-current (DC) motors attached to an adjustable and lightweight frame and is fused with a real-time biofeedback system that records neuromuscular activity. This design enables the technology to be cost-effective and efficient. The device can also perform active and passive motion exercises through gamification using integrated haptics and a graphical user interface.
Currently, there are no robotic exoskeletons being manufactured locally. The development of this device will provide an alternative and affordable option for Filipino patients, and could set a standard for robotic rehabilitation technologies in the country. 
"This patent from Singapore is a step closer to commercializing Filipino-made technologies in the international setting," DOST-PCHRD Executive Director Dr. Jaime Montoya said. "This development is also a testament to how our own researchers are capable of generating technologies that are responsive to the needs of our communities, and at par with international standards," he added.
The project team is now looking for potential industry partners to manufacture the device. Interested parties may reach out to Dr. Renann Baldovino (Agapay Project Leader) at renann.baldovino@dlsu.edu.ph and/or Dr. Nilo Bugtai, Director of DLSU-IBEHT at nilo.bugtai@dlsu.edu.ph/n.bugtai@yahoo.com.