DOST-PCHRD signs MOA with pioneer batch of Ph.D. in health research scholars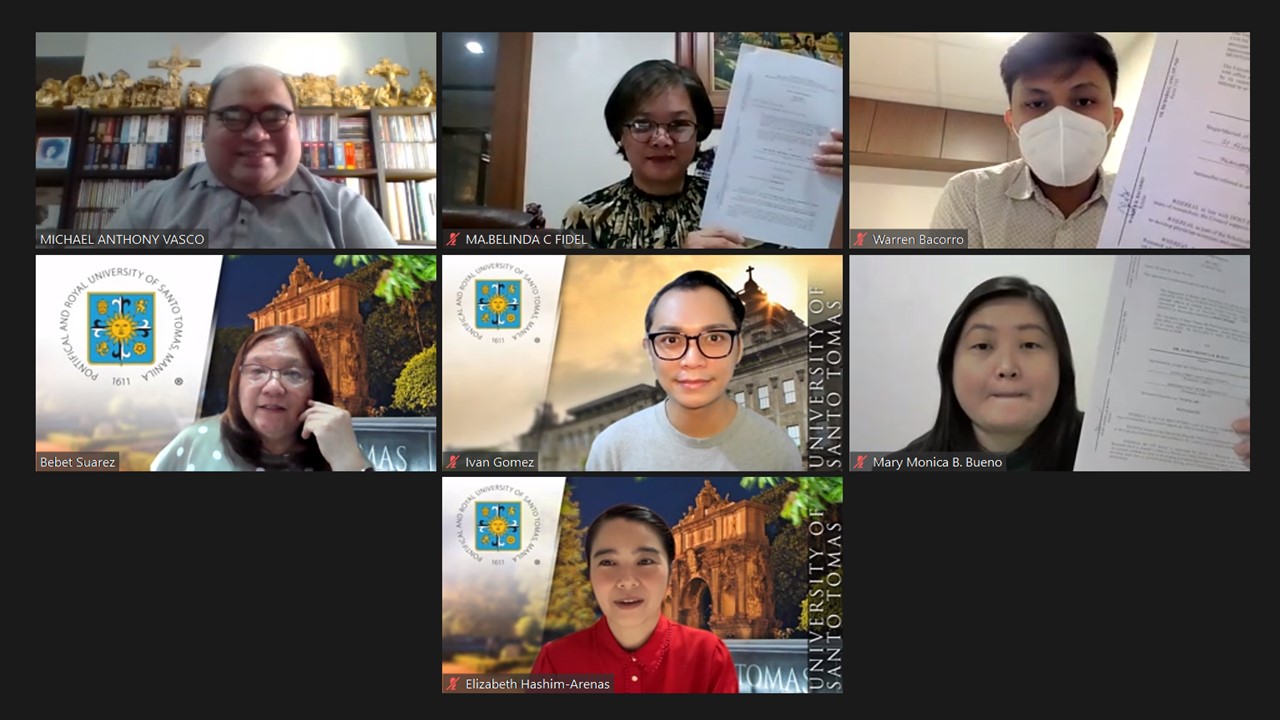 Launched by the DOST-PCHRD in partnership with the University of Santo Tomas (UST) in 2021, the Ph.D. in health research is a three-year program that will provide its students with foundational coursework focused on research methods. The program aims to assist researchers in developing methodologically sound research projects and devoting more time to research proposal writing, project implementation, publication, and presentation.
Under the pioneer batch, three newly-accepted scholars signed the scholarship agreement, namely: Dr. Warren Bacorro, Dr. Mary Monica Bueno, and Dr. Ma. Belinda Fidel. The MOA outlines the privileges that will be granted to each scholar in the duration of the program, which includes: the payment of tuition and other school fees, monthly stipend, yearly book allowance, transportation allowance, insurance, and a research grant. The program will also provide support to dissemination and ethics review and will cover the required fee for the scholars' mentors.
Aside from the scholars, the MOA signing event was attended by officials from the DOST-PCHRD and UST, including UST Graduate School Dean Dr. Michael Anthony Vasco, UST Graduate School Assistant Dean Dr. Camilla Vizconde, UST Graduate School Faculty Secretary Assoc. Prof. Elizabeth Arenas, UST Graduate School Program Leader for Ph.D. in Health Research Dr. Consuelo Gonzalez-Suarez, and DOST-PCHRD key official for scholarships, grants, and awards Ms. Lucila Roja.
In her opening remarks delivered by Ms. Roja, DOST-PCHRD Institution Development Division Officer-in-Charge (OIC) Ms. Anicia Catameo highlighted the role of the program in building the capacity of the country's pool of researchers. "This (program) will add human resources and shore up the knowledge pool in our country's currently depleted pool of health research experts," she said.
"We, at the DOST-PCHRD, are looking forward to the health research initiatives that our new scholars will lead under this program," DOST-PCHRD Executive Director Dr. Jaime Montoya said. "I hope that all our scholars will utilize this platform not only to enrich their knowledge or expertise but also to advocate for healthcare solutions that will benefit the Filipino people," he added.
The first batch of scholars under the program is expected to graduate by 2025.