Building a Safer Future: Exit Report Presentation of the VIP Balik Scientist Advisers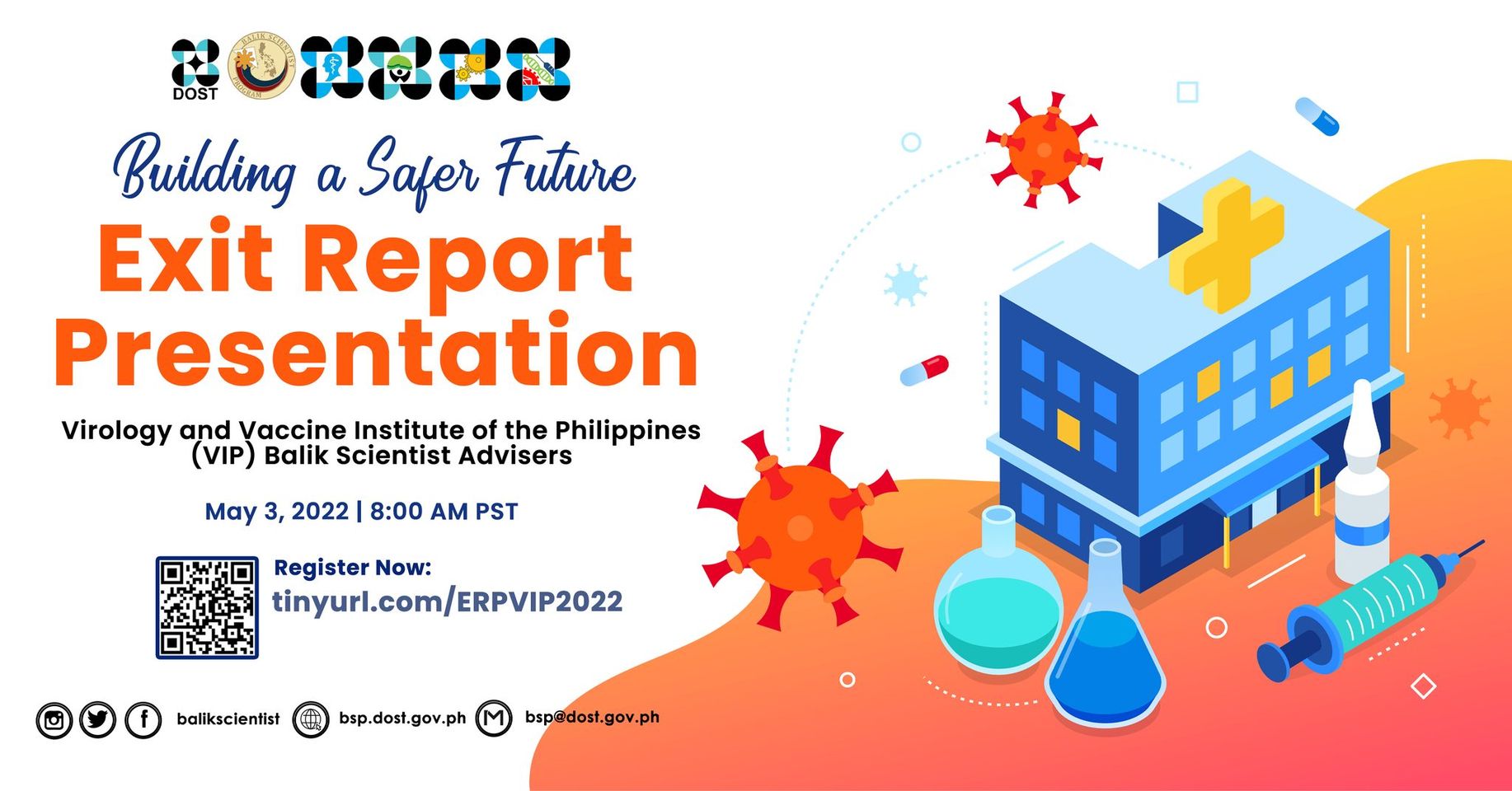 Last year, seven Balik Scientists served as advisers in establishing the Virology and Vaccine Institute of the Philippines. This May 3, 2022, find out their list of accomplishments in helping the country build a safer future.
This event is organized by the Balik Scientist Program, Industrial Technology Development Institute, Philippine Council for Health Research and Development, and Philippine Council for Agriculture, Aquatic, and Natural Resources Research and Development.